Social5 Announces Global Partnership With Bricks 4 Kidz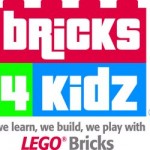 DRAPER, UTAH – Social5 announced today a global partnership with Bricks 4 Kidz, a creative-learning company that provides LEGO-based enrichment programs for children worldwide. Social5 will provide social media marketing services to locations in the United States, Canada, Australia and the United Kingdom, allowing Bricks 4 Kidz to accelerate the growth of this exciting education-based franchise.
The partnership will be launched this weekend at the Bricks 4 Kidz international convention in St. Augustine, Florida, where Social5 CEO Rob Wellman will unveil the service during a main-stage event. The launch follows a successful six-month pilot program in the United States, Canada, Australia and the United Kingdom.
"We're delighted to be partnering with such an innovative, education-based organization," said Wellman, who founded the company in 2012. "Effective social media marketing takes time and expertise. We'll be doing the heavy lifting for Bricks 4 Kidz, so they can focus on their core mission of doing good for today's children."
Mr. Wellman will be joined by Social5 Chief Revenue Officer Marty Haws and Chief Marketing Officer Matt Brown, who will be conducting breakout sessions on social media tips and tricks during the convention. The team will be presenting on-stage Sunday with their signature Social Media Jeopardy-style game. Live updates will be posted to Social5's social channels throughout the event.
For more information, visit Social5's website at http://social5.com/ or follow the company on Facebook at https://www.facebook.com/socialfivemedia/ or Twitter at https://twitter.com/SocialFiveMedia.
 About Social5
Social5 is one of the nation's fastest-growing social media companies with more than 6,000 customers in 11 countries. It provides a full-service social media solution for small-to-medium-sized business, using a combination of social, mobile and email marketing tools that increase visibility and build brand exposure for businesses in any industry.
 About Creative Learning Corporation
Creative Learning Corporation, operating under the trade names of Bricks 4 Kidz® and Sew Fun Studios®, offers educational and enrichment programs to children ages 3-12+. Through a unique franchise business model that includes a proprietary curriculum and marketing strategies, the company provides a wide variety of programs designed to enhance students' problem solving and critical thinking skills. Creative Learning Corp is now operating in 43 countries.